Adaptive Grid Blazer
Profitable Forex Grid Trading with perhaps the world's most advanced Grid Trading algorithm. Adaptation in real-time to market conditions, volatility and potential trends.
Profitable Forex Grid Trading with adaptive analysis performed in real-time
Profitable Forex Grid Trading is finally here. The Adaptive Grid Blazer – our most advanced Grid Trading Algo for trading the Forex markets. With it's advanced predictive engine, this Forex robot allows for analysis of ideal grid size in real-time.
Possibly the greatest innovation for private Forex investors to hit the market in more than a decade!
Ideal Grid Size is now yours
One of the main challenges of trading with Grid Systems, is that your chosen grid size for a specific currency pair, time of day or just general market volatility, may suddenly be inappropriate due to a range of factors. The Adaptive Grid Blazer constantly analyzes market conditions, increasing profits, while lowering overall risks. Have a look at the video to the right, to see how it deals with sudden volatility.
Markets trending? No problem!
Most Forex Grid Trading systems suffer when markets are trending. We found the solution that can be effectively applied in most cases. Price is constantly monitored in relation to moving averages, so when there is a high probability of trend in play, the algo will grid, but only in direction of likely trend. See in the video to the left, how effortlessly the robot transitions from one trend to the next.
I was invited to the beta-testing program for the Adaptive Grid Blazer. I was completely blown away by its performance and versatility. What impressed me the most is its adaptive engine!
Whiplash and Breaking News
Only the Adaptive Grid Blazer can effectively deal with high volatility. Because our system does not depend on a fixed grid size, trades are placed only after big market moves. The result of this is that you will barely be vulnerable in quick market turn-arounds, whiplashes or during breaking news. Click on the video to the right to see this in person.
A great advancement for private Forex Traders! I was called in as an advisor on the project, focusing on developing the Adaptive Engine. Very happý with the end result. This algo is a winner!
Everybody knows how trading against the trend can be dangerous. The Adaptive Grid Blazer offers quick exits, after which it quickly picks up trading on the right side of the trend. It's a game changer!
Innovation – Dynamic Hedging
In this never-before-seen feature, you can operate with a second grid, when certain events take place. If, on the rare occasion, retracement takes longer than normal, the dynamic hedging feature enables you to exit with profit more easily than would otherwise be the case. See an example of this by clicking on the thumbnail to the left.
Set Maximum Allowed Drawdown
Define Maximum Number of Losing Trades
Enable or Disable Handbrake Functionality
Enable or Disable Cautious Mode
Enable or Disable Dynamic Hedging for quick exits
Granular control via Cumulative Take Profit Rules
Sample Trading Results
Examples of how it performs. Tested with the use of tick data, and commission set to USD90 per million traded.
Grid Blazer Features
A breakdown of the strategies employed, the reasoning behind trades, and the selection of indicators being used by the algorithm.
Design & Operation
In this section you can learn more about the gist of the robot, our general design decisions, along with modes of operation.
Trading Logic
The Adaptive Grid Blazer opens positions in a grid pattern based on market volatility and most likely direction of trend. When cumulative TP is enabled, you can dictate that as soon as you a x-dollars in profit, all positions close, after which algo restarts. 
Modes of Operation
Automatic and semi-automatic.
Risk Management
Maximum Drawdown feature. 
Maximum number of losing trades
Dynamic Hedging
Cautious mode
Counter balance
Platform
cTrader for Windows, and MetaTrader 4.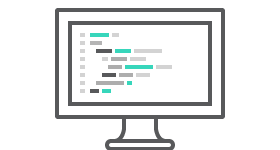 Indicators used
Our Forex robots use a number of different indicators. Here you will discover which indicators have been utilized with this one.
Candle Open/Close
Positions are opened on the basis on last candle close, and most like direction of trend. 
Grid Size
Dynamically allocated Grid Size for incredible performance in turbulant market conditions.
Moving Average
Used to determine in which direction the Grid will be made.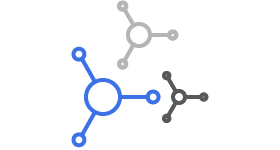 General Recommendations
All bots should be optimized and backtested on a regular basis. Still, here we provide you with our current tips and advice for optimal results.
Ideal Market Conditions
This bot fares well in diverse markets, but works best in sideways-moving markets, taking advantage of the wavy nature of price development, and the constant urge to retrace. However, we have built in adaptive technology + trend detection. Any market can be traded.
Currency Pairs
Any currency pair can be used. The more range-bound, the better.
Timeframes
There are no specific recommendations for timeframes. We have achieved excellent results with all popular timeframes such as:
M1
M5
M10
M15
M30
H1
H4
H12
D1
Threats and Opportunities
Threats
If prices fail to resolve on the side of MA, retracement may take a while.
Opportunities
In clearly range-bound market scenarios, huge profits can be made as the grid system does not rely on direction. But even in treding markets, the Adaptive Grid Blazer fares very well, especially with the Cumulative TP enabled.
What makes our candles tick
We love what we do, and want you to have the best possible experience in the wonderful world of Forex trading. That's why we do the following:
We value your money
We take utmost pride in valuing, firstly, the capital you intend to invest, secondly, the money spent with us!
Battle-tested Forex Robots
All our Forex algos have seen real-life action i.e. have been tested on live accounts.
Attention to detail
Our customers are center stage, at all times. We frequently do follow-up talks for feedback and support.
Delivery
cTrader robots are delivered instantly. Selected MT4 Robots are Build to Order with a 7-day delivery time.
Serious Backtesting
We only backtest with tick data. This means our backtests are truly representative of potential results.
Money-back Guarantee
We offer an iron-clad 30-day money-back guarantee provided you send us an explanation why.