Grid Blazer Forex Robot
Use this Grid bot with drawdown protection, make money, and sleep well at night
Forex Grid Trading: What is a Grid System and How it Works
Grid trading is a type of forex trading that involves opening positions in the market at regular intervals. Grid systems are typically used by traders who trade assets with low liquidity, such as stocks, but is equally powerful trading forex, metals and other financial instruments. Let have a look at how a grid system can be implemented for traders of all types and examine what makes it so profitable.
What is a Grid Trading Strategy?
A grid trading strategy, also known as a grid system, is a type of forex trading that involves opening positions at regular intervals or in order to gather more information on the market and boost your returns. The trades may be opened and closed within the hour, within the day, or within some other pre-determined time period.
One of the main reasons traders will use a grid trading strategy is due to the low liquidity that is often found in stocks and other assets. A grid system allows for more opportunities to open and close trades without having to worry about getting cut out of them by high-speed traders who can make decisions faster than you. It also helps avoid the problem of gaps in prices due to infrequent trade periods.
Advantages of Grid Trading
There are several advantages to doing grid trading. One advantage of grid trading is that there is an opportunity to trade some markets at a higher frequency. This would be possible with the use of different grids on the same currency pair. A second advantage to grid trading is that it is very easy to automate. With the right software, you can easily set up grids using computerized trades and open and close them by setting certain parameters. Grid systems also allow for greater flexibility in regards to the number of orders opened per trade session because they don't have to all be opened at once, but rather gradually over time if desired.
It's important to note that some traders also find it difficult to initiate and close all of their positions at the open or close of a trading day, especially when they have a bigger portfolio, which is why many are looking to automate their trading.
Choosing a Grid Bot
Grid bots are algorithms that help traders automate their grid trading strategies. They allow you to set up your grids and trades according to your preferences and then open and close them automatically without having to worry about it. Grid bots can be used with any type of grid system, and can help you make more profits in the markets.
There are a few things you should look for when choosing a grid bot for forex trading. The first is that the bot should be able to work with several different types of grid systems. The second is that the bot should have a variety of order types that you can use. This will allow you to have more control over your trades. The third is that the bot should have a good track record of profitability.
Things to look out for when choosing your trading bot
You will want to be able to use it on many different financial instruments. There are many characteristics of a bot that are important to consider when choosing what you want out of your bot. These five key characteristics are scalability, reliability, performance, risk management and profitability.
A realiable Grid system for any trader; configurable for high, medium or low risk
Here at ForexCove we have developed two different Grid bots our clients can choose from. Our entry-level Grid Blazer, and our flagship Adaptive Grid Blazer algo.
This page focuses on the Grid Blazer. If you are interested in our Adaptive Grid Blazer, please visit this page here.
Is Grid Trading the right choice for me?
Grid systems tend to have a bad reputation among many traders. The reason for this is probably two-fold.
Firstly, and most importantly, most investors who have tried grid trading, did not work with the right kind of risk management, and ended up being taught an expensive lesson. Secondly, for some people out there, grid trading is not as elegant as studying Fibonacci levels, or timing entry points based on vast amounts of theory.
The truth is that any Grid system or Martingale-based strategy, is indeed Russian Roulette, unless a risk management system is in place.
The ForexCove Grid Blazer makes use of a maximum drawdown feature, giving you control of the total risk you wish to undertake, regardless of your account size.
This Forex robot also gives you the ability to control the direction of your trading, allowing it to open both buy and sell trades, or one or the other.
Additionally, you can select pip step, volume exponent, maximum spread and average take profit. This provides you with granular control, making it versatile. Set it to trade with moderate multiplication rates, or be more edgy and go for quick returns with higher risk.
Regardless of your preferred currency pair and timeframe, the Grid Blazer is a powerful tool for the modern investor. Correctly configured, it can yield very high returns!
Sample Trading Results
Backtested on several currencies, timeframes and with the use of tick data.
Learn about the Adaptive Grid Blazer
Grid Blazer Features
A breakdown of the strategies employed, the reasoning behind trades, and the selection of indicators being used by the algorithm.
Design & Operation
In this section you can learn more about the gist of the robot, our general design decisions, along with modes of operation.
Trading Logic
When both buy and sell feature is enabled, the Grid Blazer Forex robot does not rely on direction. Rather, after a candle closes, a trade is opened. If the candle closes higher, a buy trade is opened. Conversely, if the candle closes lower, a sell trade is opened. When stoploss is hit, the robot continues to open trades, based on pip step and multiplier, each time repositioning the take profit level. When take profit is hit, the bot restarts.
Modes of Operation
Automatic and semi-automatic
Risk Management
Maximum Drawdown feature. Set the maximum drawdown in %, after which the robot will close all open positions and pause for a number of minutes as determined by you.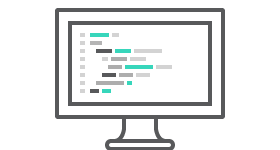 Indicators used
Our Forex robots use a number of different indicators. Here you will discover which indicators have been utilized with this one.
Candle Open/Close
Positions are opened on the basis on last candle close.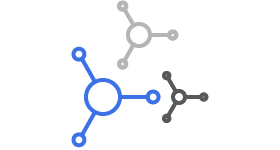 General Recommendations
All bots should be optimized and backtested on a regular basis. Still, here we provide you with our current tips and advice for optimal results.
Ideal Market Conditions
This bot fares well in diverse markets, but works best in sideways-moving markets, taking advantage of the wavy nature of price development, and the constant urge to retrace.
Currency Pairs
Any currency pair can be used. The more range-bound, the better.
Timeframes
There are no specific recommendations for timeframes. We have achieved excellent results with all popular timeframes such as:
M1
M5
M10
M15
M30
H1
H4
H12
D1
Threats and Opportunities
Threats
In extreme market conditions, price can soar or plunge. Under normal circumstances retracements occur even here. However, if no or little retracement takes place, the new take profit level may not be reached, resulting in the maximum drawdown level being hit.
Opportunities
In clearly range-bound market scenarios, huge profits can be made as the grid system does not rely on direction.
What makes our candles tick
We love what we do, and want you to have the best possible experience in the wonderful world of Forex trading. That's why we do the following:
We value your money
We take utmost pride in valuing, firstly, the capital you intend to invest, secondly, the money spent with us!
Battle-tested Forex Robots
All our Forex algos have seen real-life action i.e. have been tested on live accounts.
Attention to detail
Our customers are center stage, at all times. We frequently do follow-up talks for feedback and support.
Delivery
cTrader robots are delivered instantly. Selected MT4 Robots are Build to Order with a 7-day delivery time.
Serious Backtesting
We only backtest with tick data. This means our backtests are truly representative of potential results.
Money-back Guarantee
We offer an iron-clad 30-day money-back guarantee provided you send us an explanation why.