Breakout Catcher Forex Robot
Make your money around major news releases such as the NonFarm Payroll report. Ultra-quick response means even extreme volatility can become a profitable moment.
It's not in the total number of trades, but how much you make in total!
Activate the robot around major news releases, and let its agility work wonders.
Designed to always stay on the side of the breakout direction, this bot is best used at those critical times, such as the monthly NonFarm Payroll report.
Configure the Breakout Catcher with an ultra-fast exponential moving average, and make even the worst whiplash your best friend.
A significant part of the trader community specializes in trading around major news releases. With precision they enter and make the money they need to make, in perhaps as little as 7 to 10 trades per month… or less.
Now you can do the same. The Breakout Catcher was designed to always stay aligned with the prevalent trend. We set stop loss and take profit tightly, with a relatively high trade volume. The bot is activated instances before the news release, and whatever the direction, we will be there.
We have added an RSI to position us favorably in quick turn-arounds, and you can also enable a Martingale functionality with individual setting for multiplication.
See the video below to see how it fares when news hit, and prices go wild.
Breakout Catcher Features
A breakdown of the strategies employed, the reasoning behind trades, and the selection of indicators being used by the algorithm.
Design & Operation
In this section you can learn more about the gist of the robot, our general design decisions, along with modes of operation.
Trading Logic
Buy trade is opened above moving average, a sell trade below moving average.
Modes of Operation
Trend with MAs
Modified Martingale
Automatic and semi-automatic
Directional Movement System
Fixed take profit
Fixed stop loss
Max losing trades
Risk Management
Stop Loss
Maximum losing trades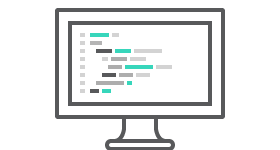 Indicators used
Our Forex robots use a number of different indicators. Here you will discover which indicators have been utilized with this one.
Moving Averages
Simple
Exponential
Time Series
Triangular
VIDYA
Wilder Smoothing
Weighed
Relative Strength Index (RSI)
Periods
RSI High
RSI Low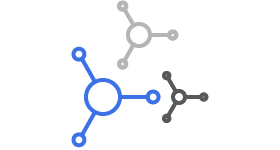 General Recommendations
All bots should be optimized and backtested on a regular basis. Still, here we provide you with our current tips and advice for optimal results.
Ideal Market Conditions
This bot fares well in diverse markets, but still works best in trending markets, especially when there is strength and potential breakouts.
Currency Pairs
Any currency pair can be used, as long as they respond visibly to the news releases.
Timeframes
There are no specific recommendations for timeframes. We have achieved excellent results with all popular timeframes such as:
M1
M5
M10
M15
M30
H1
H4
H12
D1
Threats and Opportunities
Threats
You need momentum and action to succeed, which is why a news release with a lukewarm reception will not yield impressive results.
Opportunities
Set your take profit and stop loss levels correctly, and you can make high profits in the crucial news release hours.
What makes our candles tick
We love what we do, and want you to have the best possible experience in the wonderful world of Forex trading. That's why we do the following:
We value your money
We take utmost pride in valuing, firstly, the capital you intend to invest, secondly, the money spent with us!
Battle-tested Forex Robots
All our Forex algos have seen real-life action i.e. have been tested on live accounts.
Attention to detail
Our customers are center stage, at all times. We frequently do follow-up talks for feedback and support.
Delivery
cTrader robots are delivered instantly. Selected MT4 Robots are Build to Order with a 7-day delivery time.
Serious Backtesting
We only backtest with tick data. This means our backtests are truly representative of potential results.
Money-back Guarantee
We offer an iron-clad 30-day money-back guarantee provided you send us an explanation why.