RMO Wave Rider Forex Robot
Stay in the trend across multiple timeframes. Compose a trending symphony, and reap the benefits manifold.
Excellent choice for slower timeframes; stay in your trades for the long haul
Ideally suited for slower timeframes, this Forex robot is built around the Rahul Mohindar Oscilator; an oscilator that provides a lot of market information, in a simple and pleasing visual form.
The RMO provides you with 4 adjustable lenses for increased or decreased market sensitivity, and enables you to, at a glance, see likely trend, possible price reversal, along with overall market strength.
Adjustable parameters include volume size, lense sensitivity, take profit, stop loss, stop loss trailing, maximum drawdown, and restart time in minutes.
Trades are opened when reversal occurs from positive to negative or vice-versa on the RMO.
The Wave Rider can be used on multiple timeframes on single or multiple currencies, creating what can best be described as a trend trading symphony, in which the faster instances partially hedge for the slower timeframes.
As the RMO generally is slow to react, and although the robot can run 100% on autopilot, we do categorize this algo as semi-automated, as optimal results are achieved with assisted exits of open positions.
Wave Rider Strategy
A breakdown of the strategies employed, the reasoning behind trades, and the selection of indicators being used by the algorithm.
Design & Operation
In this section you can learn more about the gist of the Robot, and our general design decisions and modes of operation.
Trading Logic
Trades are opened in the most likely direction of the trend. This is based on the RMO, which detects potential market reversals, and strength of price action.
Modes of Operation
Automatic and semi-automatic
Single and multi-timeframe
Fixed take profit
Fixed stop loss
Stop loss trailing
Max equity drawdown
Risk Management
Stop Loss
Trailing stop loss
Maximun equity drawdown
Platform
cTrader for Windows up to version 3.5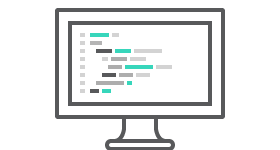 Indicators used
Here you will discover which indicators have been employed and included in this Robot, and the impact on your trading.
Rahul Mohindar Oscilator
Lens1
Lens2
Lens3
Lens4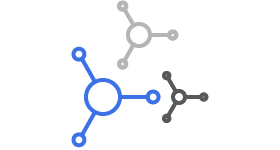 General Recommendations
All bots should be optimized and backtested on a regular basis. Still, here we provide you with our current tips and advice for optimal results.
Ideal Market Conditions
As the RMO is slow to react (but reliable when it does), this forex robot fares best in trending markets.
Currency Pairs
Any currency pair can be used, as long as they trend more often than not.
Timeframes
We recommend slower timeframes. A good starting point is the Daily or H4, then move on to combine :
W1
D1
H4
H1
Threats and Opportunities
Threats
Very choppy and predominantly range-bound markets are to avoided, as the RMO responds slowly to changes in the market.
Opportunities
When combining several timeframes, your profits soar when the trend is strong, as they all will pull their weight at the same time.
What makes our candles tick
We love what we do, and want you to have the best possible experience in the wonderful world of Forex trading. That's why we do the following:
We value your money
We take utmost pride in valuing, firstly, the capital you intend to invest, secondly, the money spent with us!
Battle-tested Forex Robots
All our Forex algos have seen real-life action i.e. have been tested on live accounts.
Attention to detail
Our customers are center stage, at all times. We frequently do follow-up talks for feedback and support.
Delivery
cTrader robots are delivered instantly. Selected MT4 Robots are Build to Order with a 7-day delivery time.
Serious Backtesting
We only backtest with tick data. This means our backtests are truly representative of potential results.
Money-back Guarantee
We offer an iron-clad 30-day money-back guarantee provided you send us an explanation why.