The Lawn Mower Forex Robot
Most trades are eventually profitable. Hedge, hang on, and let's make some money.
The cure for closing your positions too early; hedge your way to profit!
The existence of this robot is evidence that Forex algo developers do have a sense of humor.
Casually observing any Forex chart, you cannot help thinking that for any given candle and price level, there is a high probability of turning any trade into a winning one … eventually.
Most research has gone into finding the ideal trade setup, and only then making the trade.
The Lawn Mower forex robot is an enterprising antidote to this. Positions are opened in function of last candle close. Decide if a single candle triggers a buy/sell, or if you prefer a sequence of similar candles for a more pronounced indication of potential trend.
You can set individual take profit and stop loss, and also enable a candle entry inversion, which may on very slow timeframes be advantageous. You define the maximum number of simultaneous trades.
By setting a very large stop loss on each position, and a much smaller take profit level, in reality, you trade towards any trend, but keep existing positions open. As price retraces, your equity increases.
Works best when guided by you, to close all open positions at an opportune moment just after retracement has occured.
We turned a USD20.000,- account into USD38.000,- in 30 days, not without risk, but if you have that profile, this is possible with this algo.
Sample Trading Results
Backtested on several currencies, timeframes and with the use of tick data.
The Lawn Mower Features
A breakdown of the strategies employed, the reasoning behind trades, and the selection of indicators being used by the algorithm.
Design & Operation
In this section you can learn more about the gist of the robot, our general design decisions, along with modes of operation.
Trading Logic
Trades are opened based on last candle close. We hold positions until retracement. We hedge continuously, and rely on the wavy nature of most markets.
Modes of Operation
Modified Martingale
Semi-automatic
Multiplication factor
Multiple trades
Entry inversion
Candle entry signal
Risk Management
Continuous hedging
"You" 🙂
Platform
cTrader for Windows up to version 3.3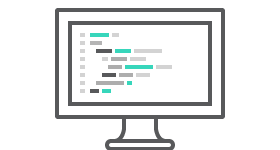 Indicators used
Our Forex robots use a number of different indicators. Here you will discover which indicators have been utilized with this one.
Candle Entry Signal
Close higher than open
Close lower than open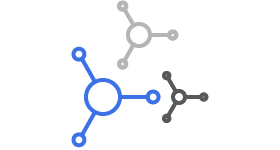 General Recommendations
All bots should be optimized and backtested on a regular basis. Still, here we provide you with our current tips and advice for optimal results.
Ideal Market Conditions
A naturally developing market featuring traditional wavy and repeated patterns.
Currency Pairs
Any currency pair can be used.
Timeframes
There are no specific recommendations for timeframes. We have achieved excellent results with all popular timeframes such as:
M1
M5
M10
M15
M30
H1
H4
H12
D1
Threats and Opportunities
Threats
Markets that trend strongly in one direction only, and run away from the maximum number of open trades, thus breaking the hedge.
Opportunities
You can double an account size in 30 days on a typical price development on a typical currency pair. 
What makes our candles tick
We love what we do, and want you to have the best possible experience in the wonderful world of Forex trading. That's why we do the following:
We value your money
We take utmost pride in valuing, firstly, the capital you intend to invest, secondly, the money spent with us!
Battle-tested Forex Robots
All our Forex algos have seen real-life action i.e. have been tested on live accounts.
Attention to detail
Our customers are center stage, at all times. We frequently do follow-up talks for feedback and support.
Delivery
cTrader robots are delivered instantly. Selected MT4 Robots are Build to Order with a 7-day delivery time.
Serious Backtesting
We only backtest with tick data. This means our backtests are truly representative of potential results.
Money-back Guarantee
We offer an iron-clad 30-day money-back guarantee provided you send us an explanation why.